The boys all got pajamas and bathrobes from MIL, which they all love. My personal favorite was the set she got for Jacob: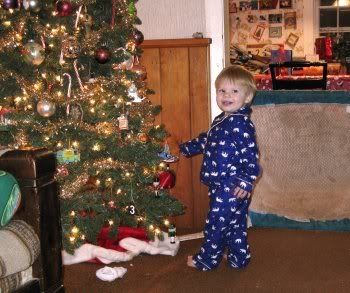 LOVE those polar bears! lol
Here is Troyer in a pair of flannel sleep pants that his aunt sent him: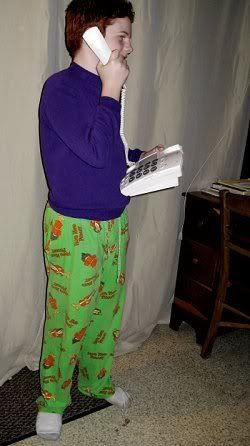 They are Hong Kong Phooey pants! We laughed over those.
Here is a shot of Levi doing a ninja pose for me. Whenever the camera comes out, he starts posing. Not that he's ever had karate lessons or anything. Too much TMNT probably LOL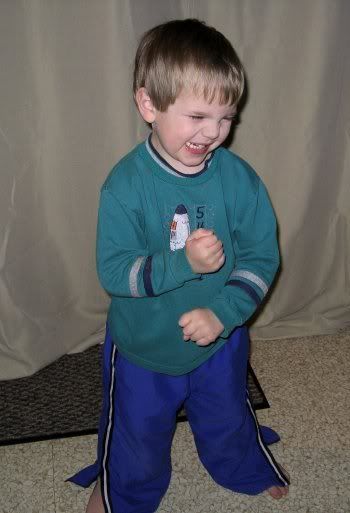 Here's another pic I got of all the boys together. I don't like the lighting, and I should have tried to be a bit taller for it. I was sitting in a chair when I took it. But still, it's a record of the moment lol.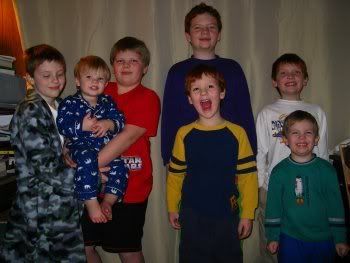 One more of Jacob, just because I love the jammies so much!