Ok, here is my nod to the season: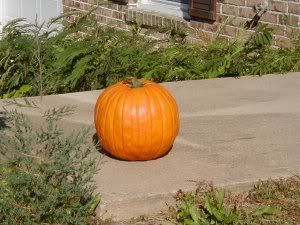 Really, that is all we do for Halloween (besides buying 8 times more candy than we'd ever need to feed trick-or-treaters LOL). We don't even carve the pumpkin. What a bunch of Scrooges we are LOL.
And, since today is Love Thursday (oh, you don't know what that is? Apparently someone started the idea to post pictures of Love every Thursday, so when you visit different blogs you can see a variety of kinds of Love) so here is my contribution:
Puppy Love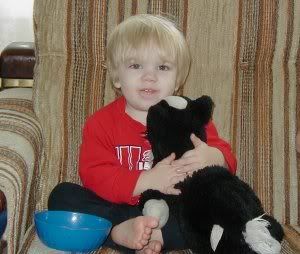 What better love is there, than the love between a boy and his dog?