We had a beautiful weekend, and the boys spent a lot of time outside. Levi has been having fun for a few days with the sidewalk chalk. Usually I would prefer a deck to a concrete patio, but a patio is much better for chalk drawing! This weekend, all the boys got into the act:
Caleb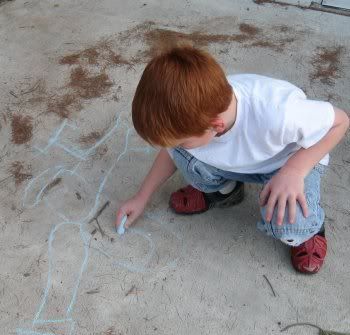 Micah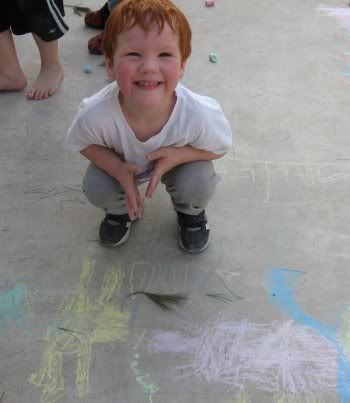 Noah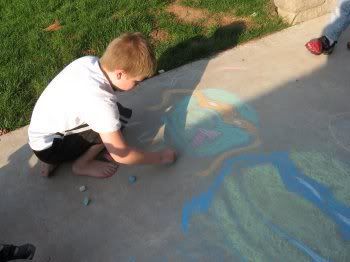 Troyer's masterpiece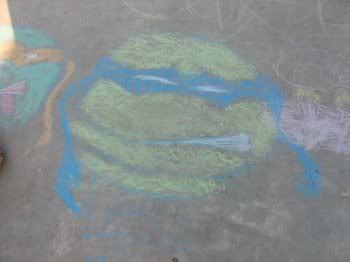 A message from Samuel: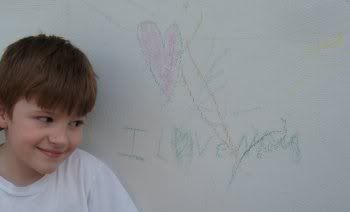 Levi helped too: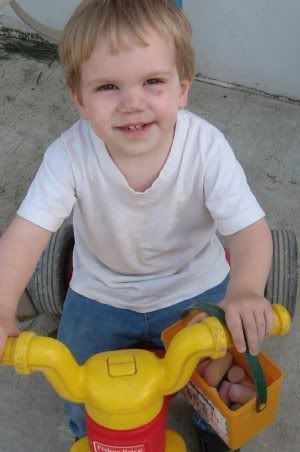 The side of our house is concrete block with a stucco like paint on it, perfect for chalk.
My graffiti artists: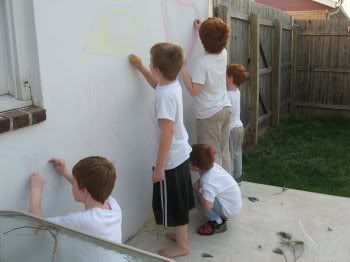 Last week was also finally nice enough to get the lawn mowed, so here is a picture of the first mow of the season!