Finally got the pumpkins carved this afternoon!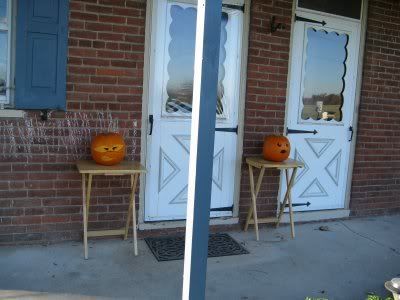 The younger boys' design: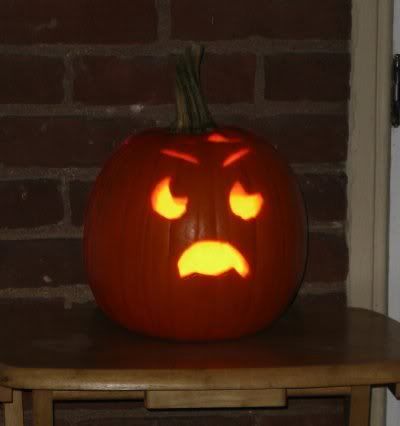 Troyer designed this one: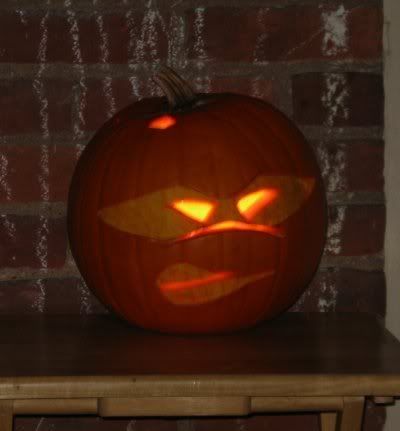 We don't dress up or go out; and out here in the country I doubt anyone will be coming to the door. I went out and picked up some candy for the boys to share at home, and the pumpkins are really just for their fun.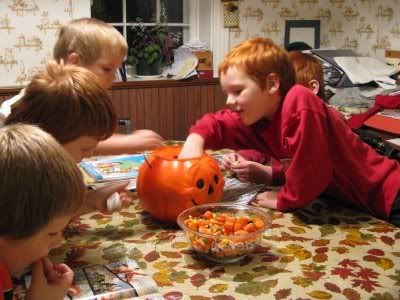 Happy Halloween!