Noah turns 12 today. One year shy of being a teenager. Believe it or not, he has been more fun this year than he was at 9 or 10. Those years it seemed he was already trying to act like a teen, but this year he has been a lot of fun. He's had his moments, of course, but nothing like the past. It seems that Caleb has taken up that position, LOL. Noah has been more reliable and dependable, taking on more responsibility, and really growing in maturity. I am very proud of him.
Here's a fun set of pictures I made to show how he's grown:
from 4 months to 5 years old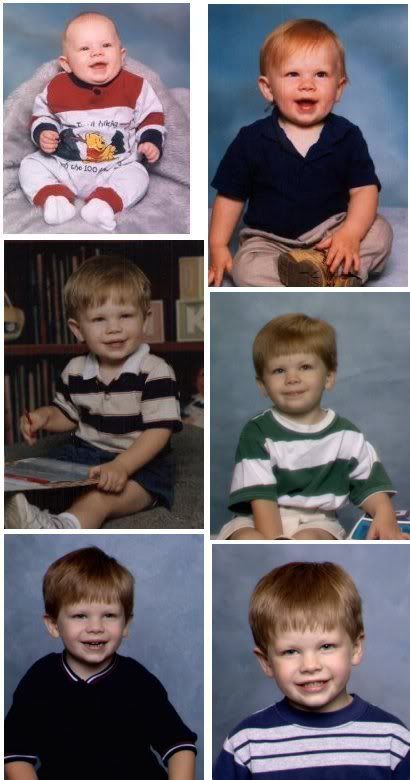 from 6 to 11 years old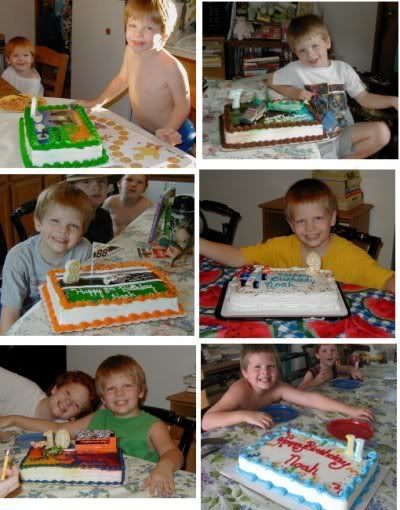 I'll be editing this at the end of the day, to add his 12 year old picture!
Noah had a great day. We had pancakes and eggs and "facon" (turkey bacon) for dinner, at his request. He made iced brownies for his cake, and I also made a cinnamon swirl cake with cream cheese icing. He liked most of his presents, though I guessed wrong when I chose X-Men for him. He said he'd rather have Fantastic 4. Oops. (Remember when I said how easy it is to please a 4 year old? Not so a 12 yo LOL)
Cherry pancakes for dinner: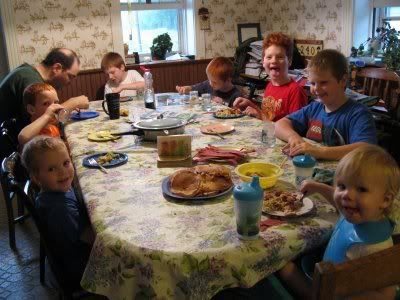 Noah had to smile quick, because his "N" was melting LOL: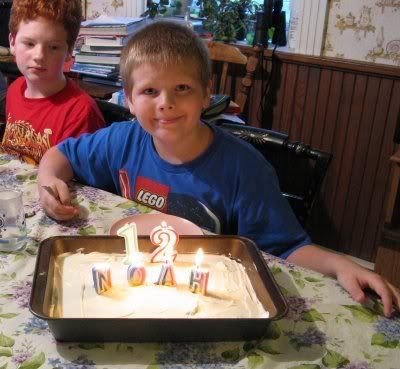 Lego Lover: