It's not officially the first snow of the season, we did get an inch or so a few weeks ago; but this is the first snow-pants-worthy snowfall, and the boys were excited! They couldn't eat breakfast fast enough to get out the door and play. We got about 6 inches, but it's powdery, so they are disappointed they can't make good snowballs. I think once the sun shines on it, it might firm up a little though. They will need to enjoy it while they can today; it is going to be 40 degrees tomorrow, so it will disappear.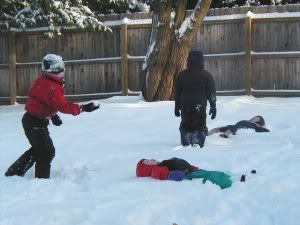 Snow Angels (and a Snow Devil?)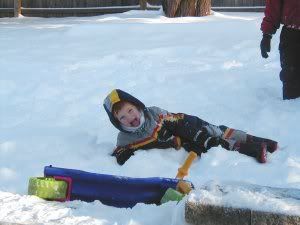 Caleb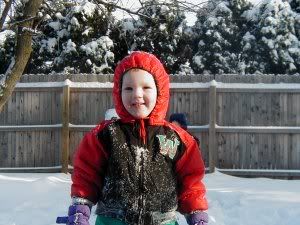 Micah
Also, since I managed to get my photos out of my camera and onto my computer, I will share some other pictures.
Here is our tree, before decorations: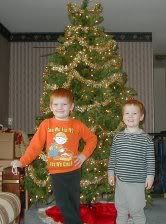 Of course, each boy wanted his picture *alone* in front of the tree: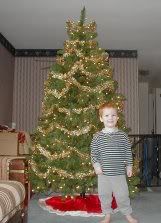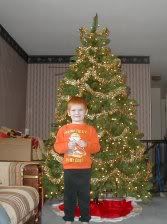 And, just so you can see how long it's been since I emptied my camera, some pictures from early Fall: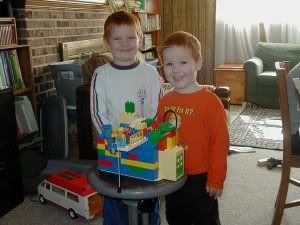 Proud Builders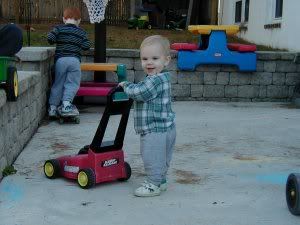 Ready to Mow!
Seriously, I may be biased, but I'm convinced he is the cutest thing ever! LOL