Oops, sorry about that! We went away last weekend, and it took me all week to catch up, so I didn't have time to post again. We had a great time with our friends, who bought a beautiful house with an awesome view. High up on the side of a small mountain, so I'd hate to be them in the winter. With my van I'd be house-bound for months.
So here are more pictures:
another mountain goat: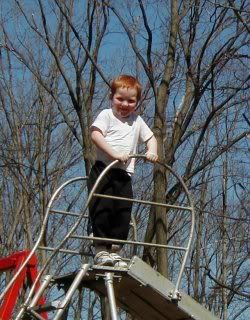 a break on the swings at one of the playgrounds:
getting ready to ride: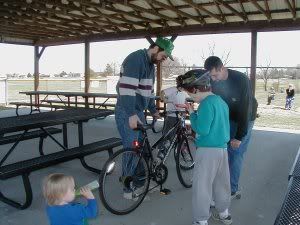 Noah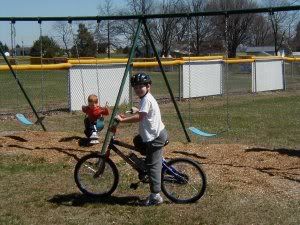 Samuel and Aunt Shawna: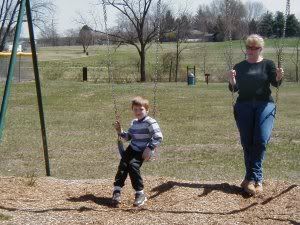 Levi: Green is Good!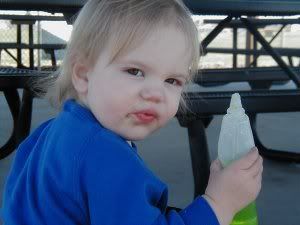 and a couple of pictures of my baby, just because he's cute!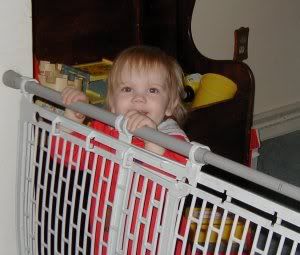 Levi has actually broken this gate. It is the one into the kitchen, and he is always eager to get in and wreak havoc!