After church last week, we met Chris' sisters at the ball fields at the park so he could practice a bit with them.
Chris warming up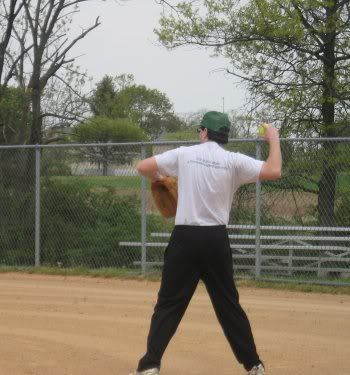 Noah took a turn at bat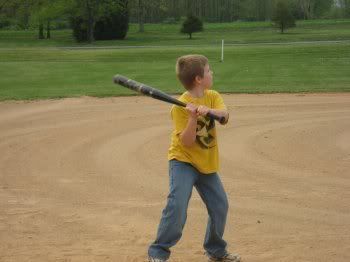 He hit a few good ones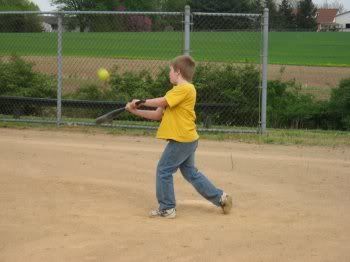 Troyer was less inclined to get into the game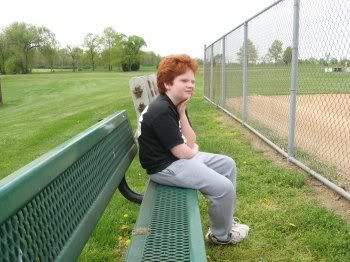 Even Levi got out on the field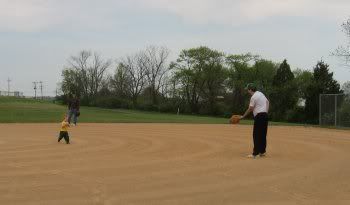 I like this picture because it looks like he actually threw a ball to Chris, but really he was in the way of a throw by SIL
There's a cool covered bridge at the park, but the boys were frightened by the bees that nest in it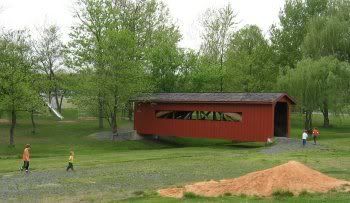 It was breezy, so Jacob stayed under wraps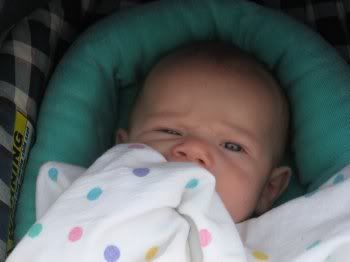 We went for a walk later, and I took him in the sling. He seemed to like it.