I'll post them in groups so they'll load a little easier (hopefully!)
Here is Micah's birthday:
Cake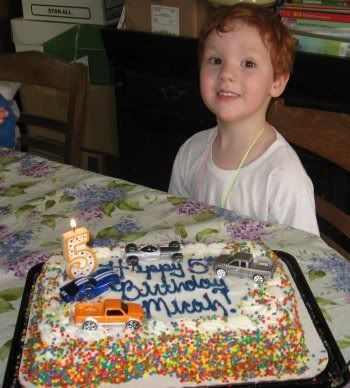 Presents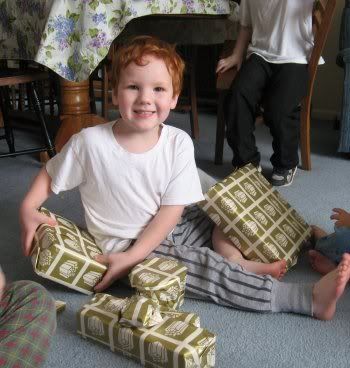 and here's what Jacob did during the party, LOL
Here's a few more random pics
Chris caught Levi chillin' on the recliner like this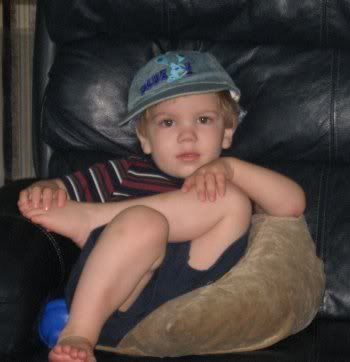 I found Troyer fixing lunch in the kitchen with his headphones on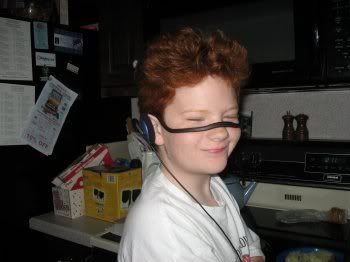 When I asked him about it, I said, Is that the new cool way to wear them? He answered, "No, this is just my own personal sense of style!" LOL
I'm going to try to post a few pics every few days, so I have something new to post and it won't take so long for the page to load.