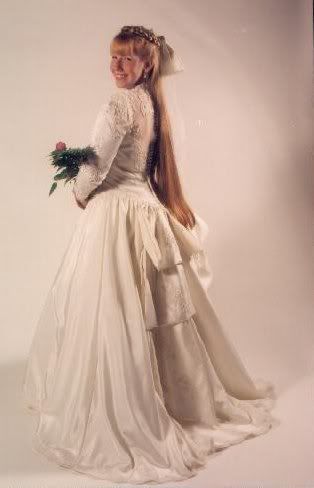 Last month was my dh's and my 15th anniversary. Woo hoo! Some days it seems much longer than that, and others it seems like much shorter. Over all we've made it through a lot of rough patches and right now we're in a good place. I've told him, there's no one else I can even imagine being married to, or who would want to be married to me! LOL
Our special day 15 years ago: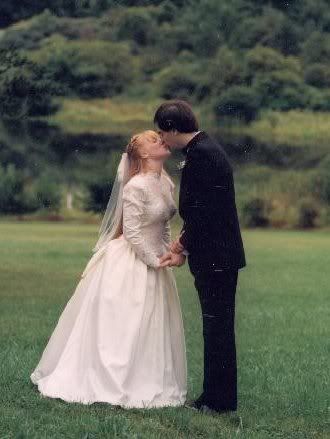 Happy Anniversary Chris!