One of the things I love about this house is that every room has a great view. We are surrounded by farmland; we only have 2 neighbors that we can see from the house. I love looking out every window. Here are some views:
Living room window, facing north:
I think those deep sills are awesome too!
Living room, facing east: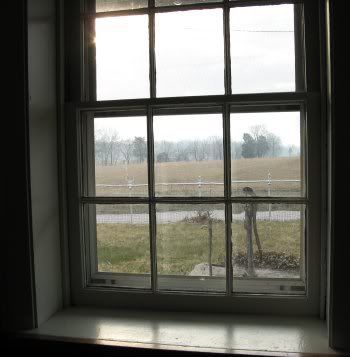 Kitchen, facing east: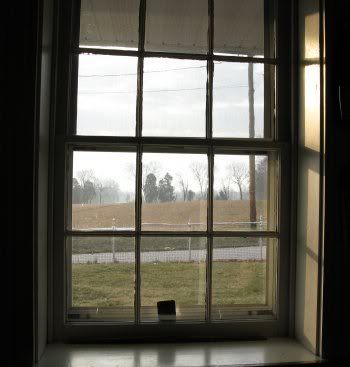 Out the back door, facing west: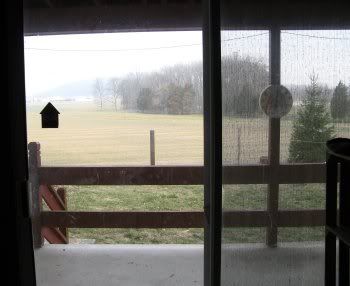 Ok, ignore the hand prints on the back door LOL. You can see, we have a back porch, which will be great in the summer, to sit in the evening and watch the sunset.