Last weekend, for the Labor Day holiday, Chris' parents had the family over for a picnic. It was on Sunday, because that fit in better with everyone's work schedules. The weather was beautiful, and the food was good. There were a lot of family there that we haven't seen all summer, so it was nice to get together. I was busy talking, so didn't get too many pictures, but after dinner, Chris and the boys played a game of whiffle ball in the yard.
If you see a little one in a skirt, she's not mine (sigh). She is the daughter of Chris' cousin. She has the most adorable curly red hair (double sigh).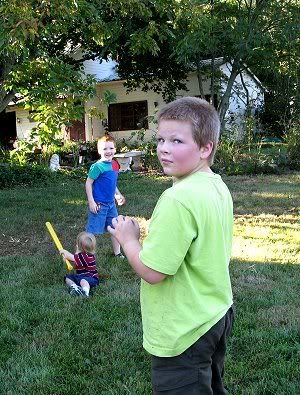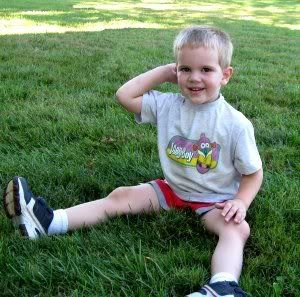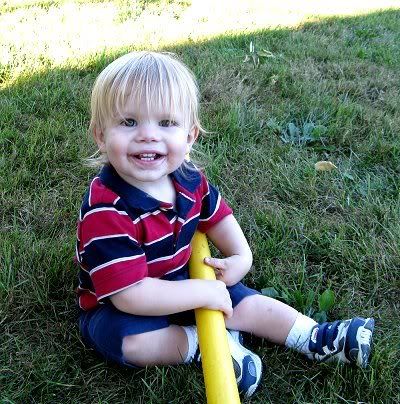 Noah helped Jacob swing at a few pitches, and once he got a hold of the bat he wouldn't let it go! The game pretty much was over then lol.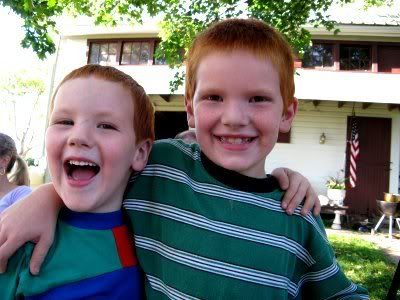 Don't let the grins fool you, these two spend more time in a day fighting than getting along. But what great smiles!