Jacob's birthday was on Sunday. 2 years old already! I have pictures, just not uploaded yet. Hopefully I will be able to add them to this post soon!
Ok, Now With Pictures!
Jacob with his birthday cake: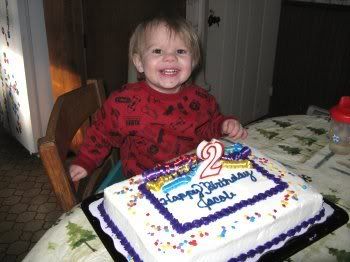 Enjoying his cake and Oreos:
Unwrapping his presents:
Playing with one of his new puzzles:
He also got some Hot Wheels cars, and a Thomas DVD. His brothers enjoyed his cake and presents almost as much as he did LOL.