Well, since I haven't posted since September (oops!) I have a lot of catching up to do. It will be mostly pictures, but I'll throw some labels in for you :-).
In the beginning of October we got free tickets to go to the Apple Harvest Festival: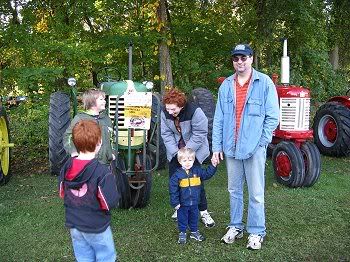 Antique tractors
Since the tickets were free, we were able to spend money on some fun stuff, like pony rides: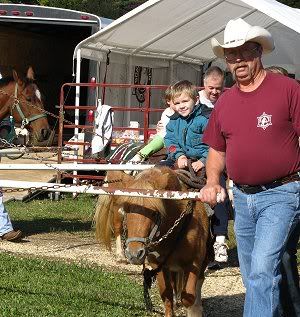 Levi's first time on a horse!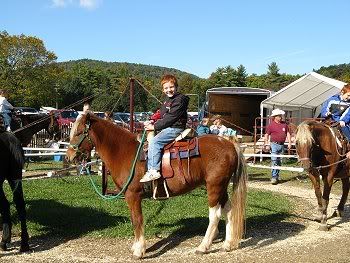 Micah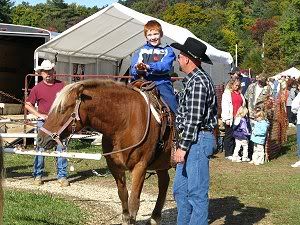 Caleb
The boys' favorite part was the Tractor Square Dance: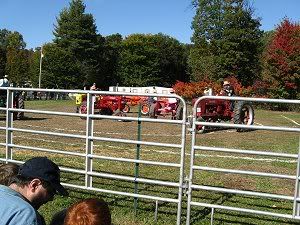 We had some pretty days in October: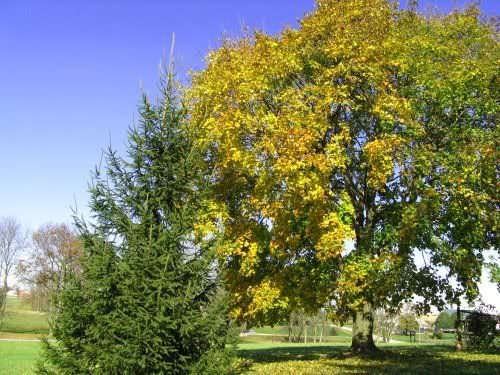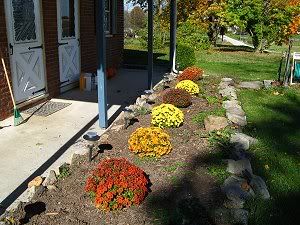 Our church sold some mums at a fund raiser, so I got some for the front flower bed.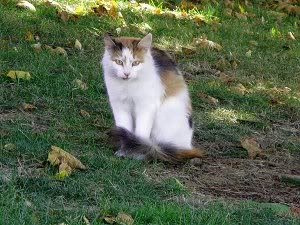 Sparkette was following me around while I had the camera out. Clearly she wanted her picture taken LOL.
Someone might recognize this shirt: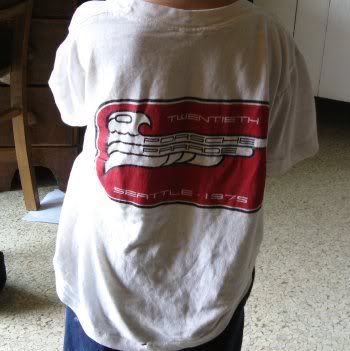 Yes, it is one that I used to wear when I was 8 or 9. I have a drawer full of old shirts that the boys now wear. Including a Camp Wanttago shirt, and a Milton Ave shirt!
Caleb and I went down to visit Aunt Michelle for a field trip to the Smithsonian. It was a cold rainy miserable day, but we had fun anyway! We took the Metro in and walked from the station down to the Air & Space Museum. We noticed that the Castle was open, and I had never been in before, so we stopped there first.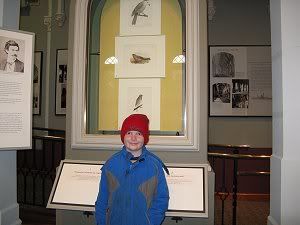 Caleb likes birds, so he enjoyed the Audobon exhibit.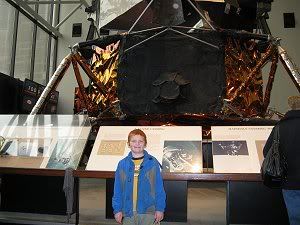 The Air & Space Museum had a scavenger hunt of sorts related to the Night at the Museum movie filmed there, and Caleb had fun hunting down all the items. The first one was the landing module.
No Halloween pictures because while I did buy pumpkins, we never got around to carving them. Rather than waste them, I decided to learn how to prepare them for pies from scratch. They turned out pretty well!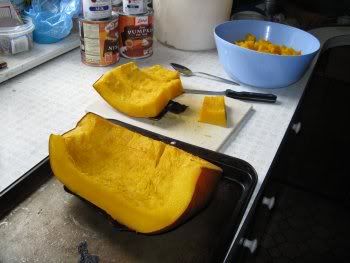 You have to bake the pumpkins a long time, and then mash them up and make the pies, and in the end they taste exactly like the canned pumpkin. It was fun but I don't know if it is worth all the extra work. I did buy frozen pie shells rather than try to make my own crusts.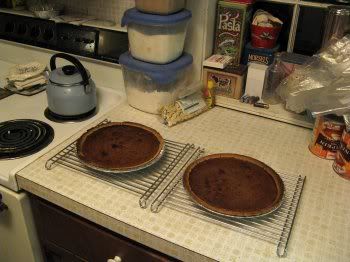 The finished product.
Our church had a Fall Harvest Party at the end of the month. It was pretty fun. I got pictures of almost all of the boys.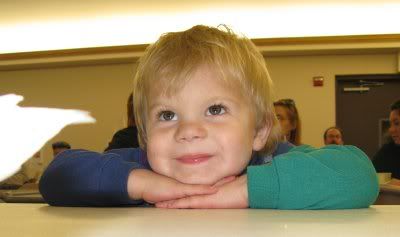 Jacob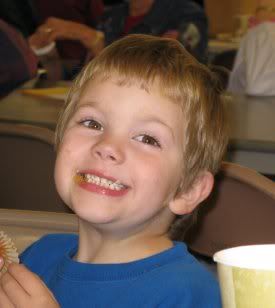 Levi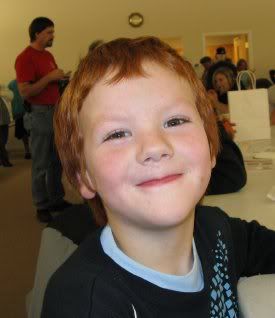 Micah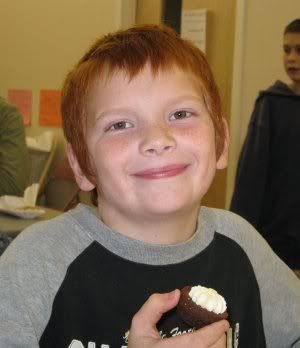 Caleb
I had a picture of Samuel but he's trying to hide behind a cup LOL, Noah wasn't feeling well, so I let him off the hook, and the picture of Troyer just didn't turn out well. I did get a picture of this elusive person: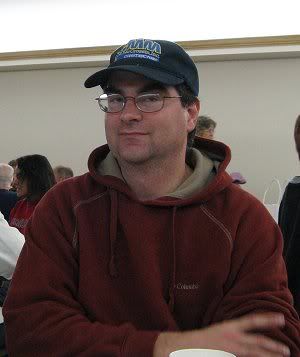 Not too many of him!
And this guy is so cute, I had tons of pictures of him!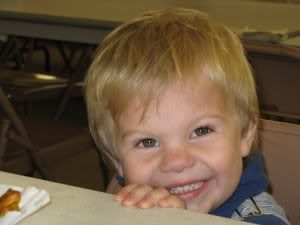 Once again, no picures for November. We had a nice Thanksgiving at my sister-in-law's house. All of Chris' family was there. The food was great and it looks like we were lucky to have Mike, Shawna's husband, able to enjoy himself. Only a few days later he was admitted to the hospital for gall bladder problems, and it turns out it's all from his cancer returning. Now he may not be able to be home for Christmas. He's in a lot of pain from the damage to his gall bladder and then the reaction to the medicines that damaged his pancreas, and might have to be hospitalized during Christmas. We are all hoping he will feel up to visiting by next week. We are also praying that the doctors give us an optimistic diagnosis and a simple treatment for him. I'll admit, I get scared when I hear about cancer returning. Our fingers are crossed.
This year I bought some window candles for the house. I've always loved them, but didn't have windowsills for them. Our new house is perfect, so they are up! I think I needed to wait for it to be a bit darker before I took the picture: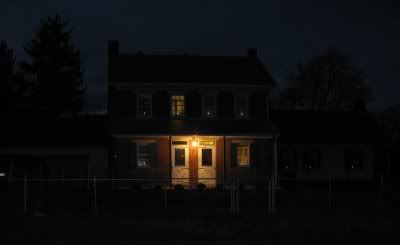 Unfortunately, 3 of our cats followed me across the street while I was out, and only 2 made it back :-(. We lost Firepaw tonight, one of the orange kittens. I hope the Christmas holiday gets a little merrier in the next week!