We had a beautiful day here today, warm enough to go dig some shorts out for the boys. They enjoyed the weather out back, and I got some nice pictures.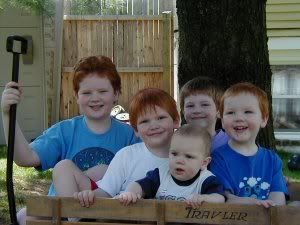 Noah was mad at Samuel, so he wouldn't come outside to get in the group shots :-(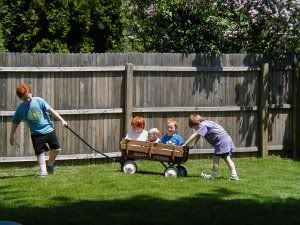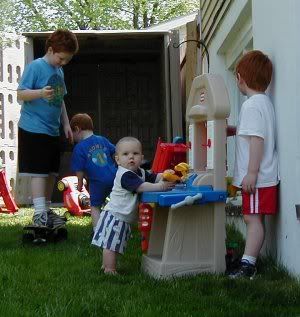 Levi is already starting to pull up on furniture and "cruise"
Here is a picture of the boys downstairs in our family room/computer area. We have a fireplace! We will probably not build fires in it, but at least now the boys have a place to hang stockings at Christmas!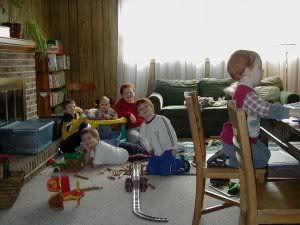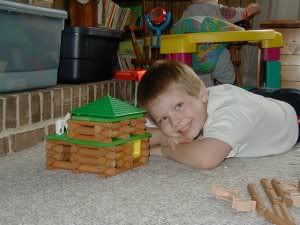 Noah was very proud of this Lincoln Log cabin he built.
And here are some more pictures of Levi, just because he's cute ;-)