To those of you who suggested Sweet William for the white flower, thank you! It is indeed a dianthus barbatus. I found a picture online that is identical to my plant. I also was able to identify my pink flower. It is a dianthus armeria, called Deptford Pink. Woohoo, I love solving a mystery!
Ok, now that that felt so good, let's do it again ;-)
Here is a bush that flowered behind my north-facing chimney, it is mostly shade there. It bloomed at the end of May. I'm thinking it might be a kind of honeysuckle?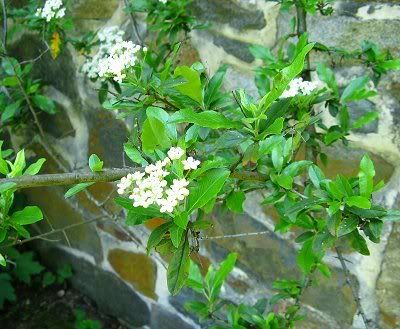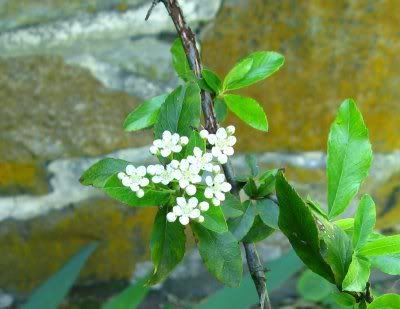 And this is a plant that spread like crazy once it came up, so very weedy. I guess it is a kind of ground cover since it spread so easily, but it is tall, over a foot high. The white flowers have fused petals, and grow beneath the leaves. It grew in a very shady corner, it gets almost no direct sun. It started flowering in early June, and it is still getting new flowers even while the seeds on the older plants are ripening.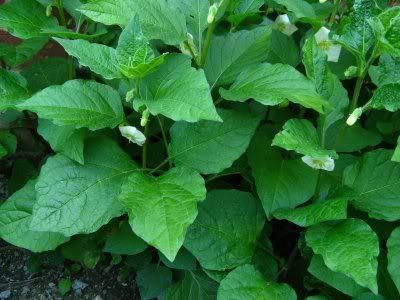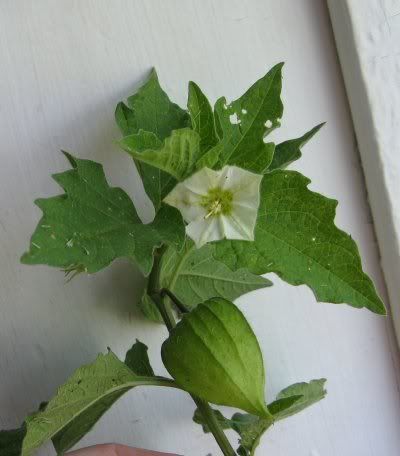 After about a month, they developed these pods, which are turning a cool orange color: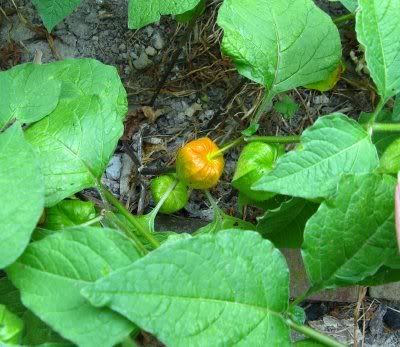 When you pull open a pod, there is one seed inside: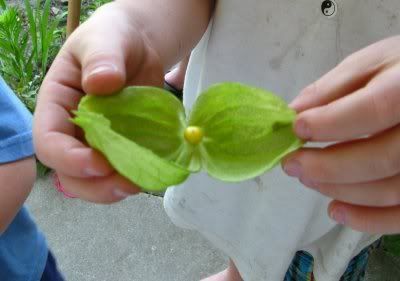 So, flower detectives, what do you think?