Some more pictures, because nothing is really going on here, just getting ready for Thanksgiving. We'll be going down to my sister's for the day, then going to MIL's on Friday for her leftovers. On Saturday my dad will be up visiting for the day, and staying overnight at a hotel just the one night. The boys are really excited about seeing him, because they haven't seen him in over 2 years.
Jacob getting up from a nap: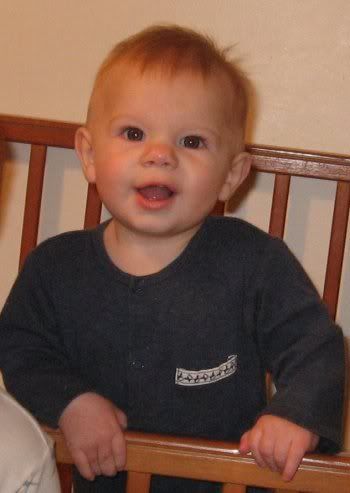 Jacob playing at his toybox; he's learned how to lean against the side on his tummy so he can use both hands to play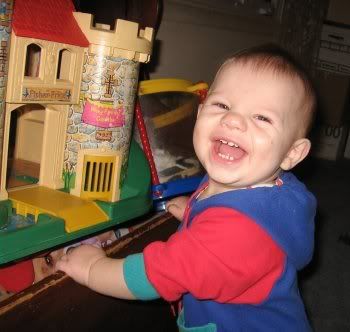 Levi
Micah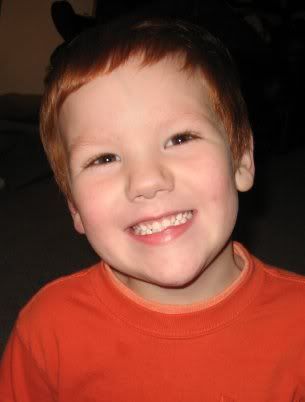 Caleb has spent several days creating log cabin scenes. This is one of his earlier buildings: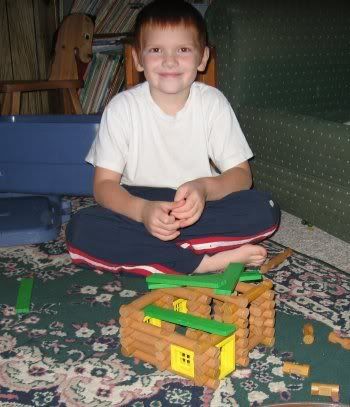 Troyer and Noah ready to head off to a Pathfinder event: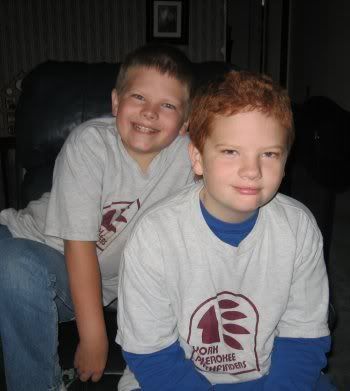 I don't have any pictures of Samuel, because he always tries to hide when I get the camera out. He says he doesn't hate having his picture taken, and yet he always runs when I try ... I'll catch him sooner or later!