It's cold out today, but the clear air means some beautiful colors. Here are some right out my front door: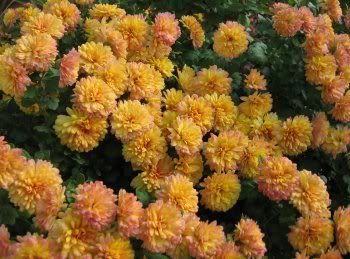 These are some mums that, despite my black thumb, bloom alongside my front steps each fall.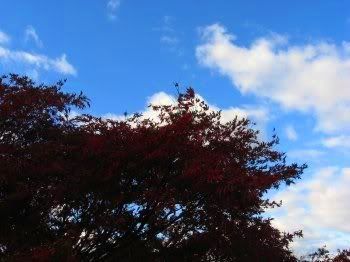 This is a red maple, more of a bush than a tree, so I guess it is a dwarf or something. The contrast between the red leaves and the blue sky is even better in person. The sky is bluer and the leaves are redder. I guess I don't have a good enough camera to capture it well.