In the spirit of Christmas, this year I decided to try out a gingerbread house kit. I was afraid that it would be frustrating, if the icing didn't really hold up the house well; but it wasn't very expensive and I knew the boys would have fun.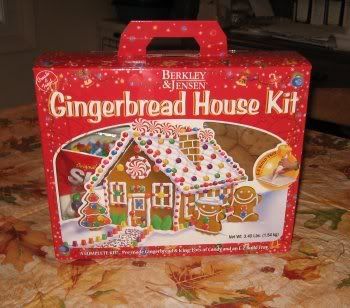 The kit came with pre-made walls and roof, so we skipped the hardest part. It also came with bags of candy and 2 bags of special icing. I put up the structure and helped with the icing, since the bags were hard to squeeze and it mattered if we were accurate in order for the house to stay up. I let the boys put on all the candy.
It was starting to look pretty good, even before we were finished.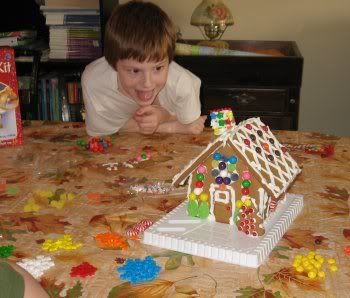 I'm not sure how I'll keep them from eating it too soon!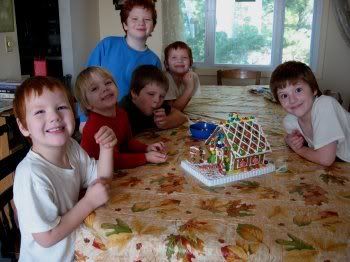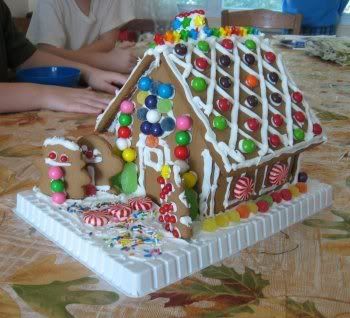 We are all very pleased with the result!