Look who we saw at WalMart a few weeks ago: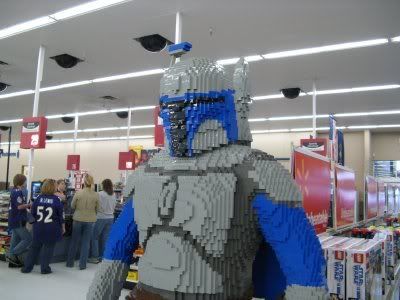 There was a contest to guess how many Lego pieces it took to build this model of Jango Fett. When I saw it, I knew I had to come back with my camera and a few boys!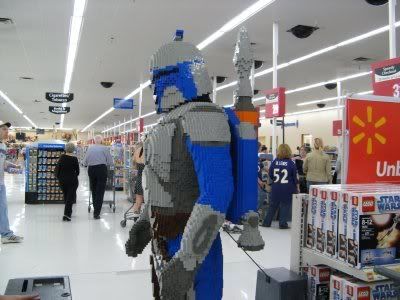 The next time I was at that WalMart, I brought Noah and Levi with me. The model was still there, but they had already run out of entry forms for the contest.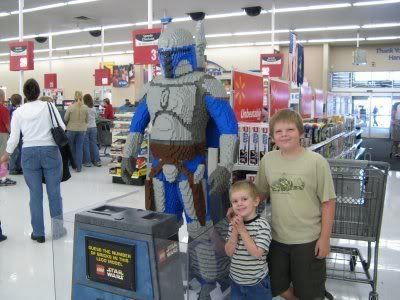 Unfortunately by the time I came back again with Troyer the model was gone. There hasn't been any notice about who won or how many pieces there actually were in the model. I assume the model has travelled to another store. I thought a good prize would have been to win the model!