A few weeks ago we got a kitten for the barn. It took a while for him to warm up to the boys, but now when they go out to visit him he likes to come out and play. The boys named him Tigger.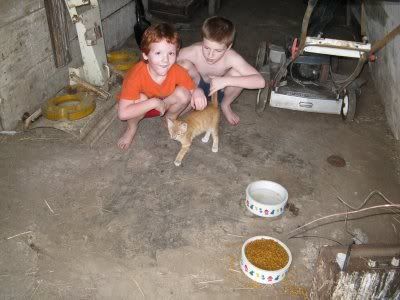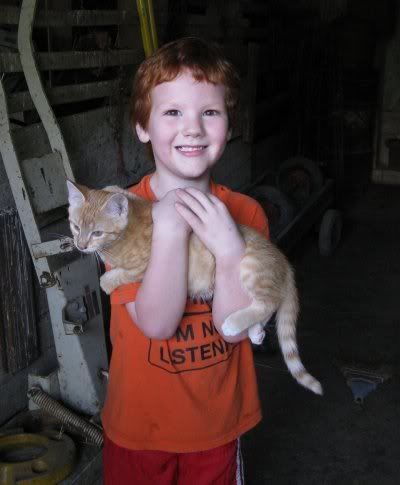 The weather has cooled off a bit, so that it is nice to be outside. The humidity has dropped to comfortable levels, too. Here are Micah and Caleb riding bikes in the driveway. Just today Micah came in to say he has learned to ride the bike without training wheels! At 6, he's the youngest yet to master that.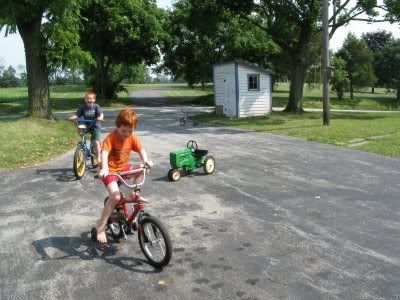 Finally, just last week I had something strange pop up in my flower beds. Tall olive green spikes with buds on the ends, but no leaves whatsoever. It was very odd looking. They have since bloomed into these: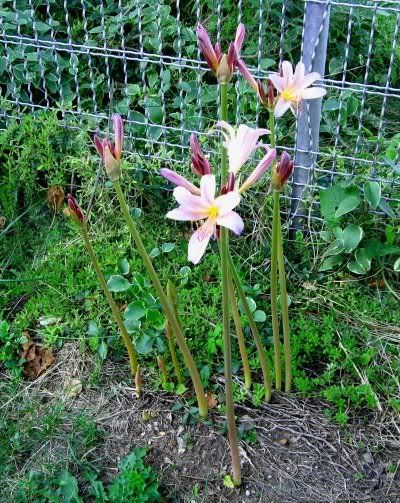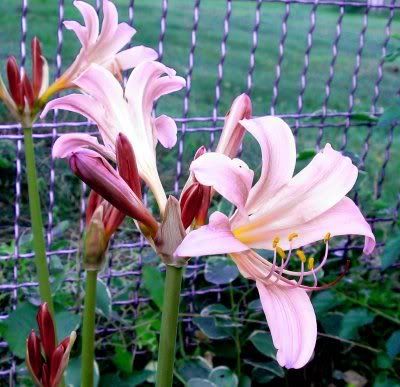 I looked them up, and they go by many names: Suprise Lilies, Magic Lilies, Naked Ladies (I can't wait to see how many hits I get on this post from people googling THAT lol), and my favorite, Resurrection Lilies. They did have leaves, back in the Spring, but they had since died back. I had been disappointed that whatever it was had not flowered, but just shrugged my shoulders and waited to see what else would come up. What a wonderful surprise! They smell really nice too. They do look funny, though, with no leaves.