I have a bunch of pics I took this month, just the boys having fun. We went to a pool picnic on Saturday, and the boys had a blast. I baked zucchini bread for the first time ever. We grew some zucchini in our garden, and they are living up to their reputation LOL. TOO MANY! It took me all evening to chop up the ones I had so far, but I had to because they were starting to go bad. I made 3 different kinds, one regular but with a brown sugar topping, one with raisins, and one with chocolate chips. They were a big hit! Phew lol. Even Samuel, who hates veggies in all forms, loved it. I made 6 loaves all together, but I have enough zucchini left over to make 12 more lol.
My yummy bread: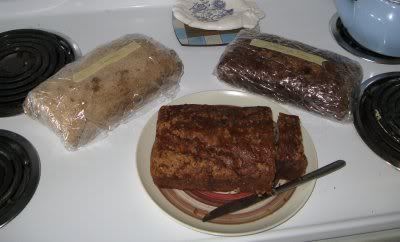 Enjoying some juice: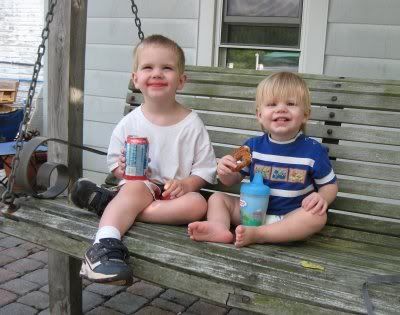 In the pool:
Jacob wasn't afraid at all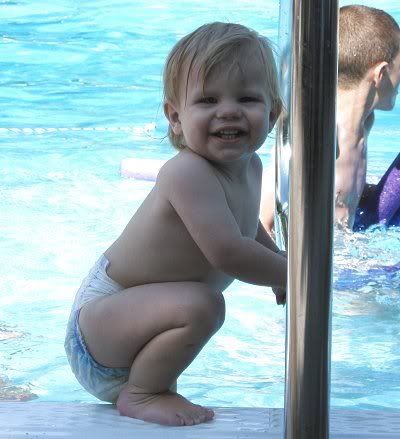 Caleb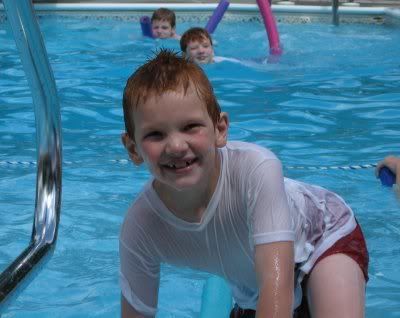 Noah jumping in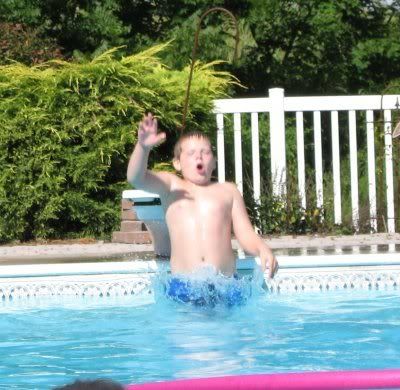 One of my favorites, Samuel jumping into the deep end. Just 2 years ago he was scared to get in the water at all.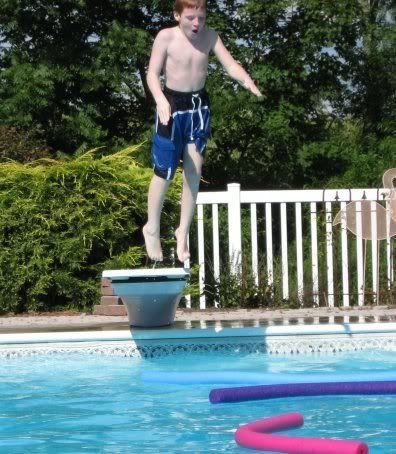 Micah enjoying a soda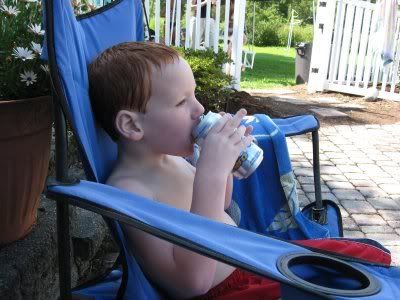 Troyer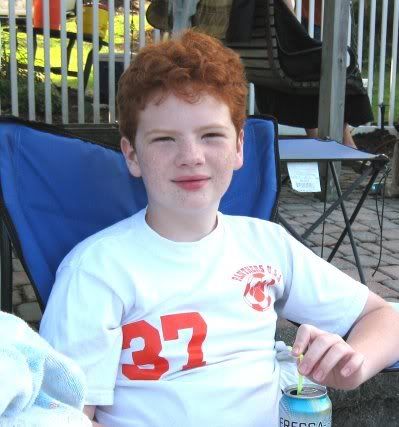 He requested this haircut. He thinks it looks like David Hasselhoff's hair. Hmm. Well. Yeah. LOL
I have more pics, but I'll save them for another post